OUR mission
it's not just a statement
Transformation is Needed
Our Mission is to provide a solution that transforms offensive cybersecurity and educates and empowers organizations to shift away from periodic, reactive, solely automated, high cost and potentially watered-down cybersecurity practices.
Even though BuddoBot offers many capabilities, we work toward one overarching mission – to help all organizations test their readiness against malicious actors so that they can safeguard what is most important to them.
BuddoBot's gifted team works collaboratively to ensure we have created and provide the most comprehensive value based offering that allows us to stay on mission. We've also created an environment that embraces innovation, pursues knowledge, and aspires to maintain technical advancement, all with a spirit of camaraderie and balance.
Honesty
The most basic and important core value in business and in life. Honesty impacts our company, team, partnerships, and customers. It moves us forward and allows us to feel great about our culture and how we operate. We believe in doing right by others, no matter the situation.
Integrity
Integrity is a key part of who we are, complementing and expanding upon our first core value of honesty. It encompasses being dependable, taking responsibility, and showing respect – all crucial elements of being morally upright. We love being able to rest easy at night, knowing that our integrity remains unshaken. We are passionate about making a positive difference in the world.
Camaraderie
Camaraderie promotes loyalty and positive morale within our teams and the entire organization. We strive to create a shared sense of purpose because we truly are in this together. Camaraderie is a key and fundamental part of who we are and how we serve our customers and partners. This is why we can tackle any challenge, regardless of complexity – we are a united front.
Our team is very passionate about what they do and how they treat others. I am humbled each and everyday by their enthusiasm, dedication, and talent.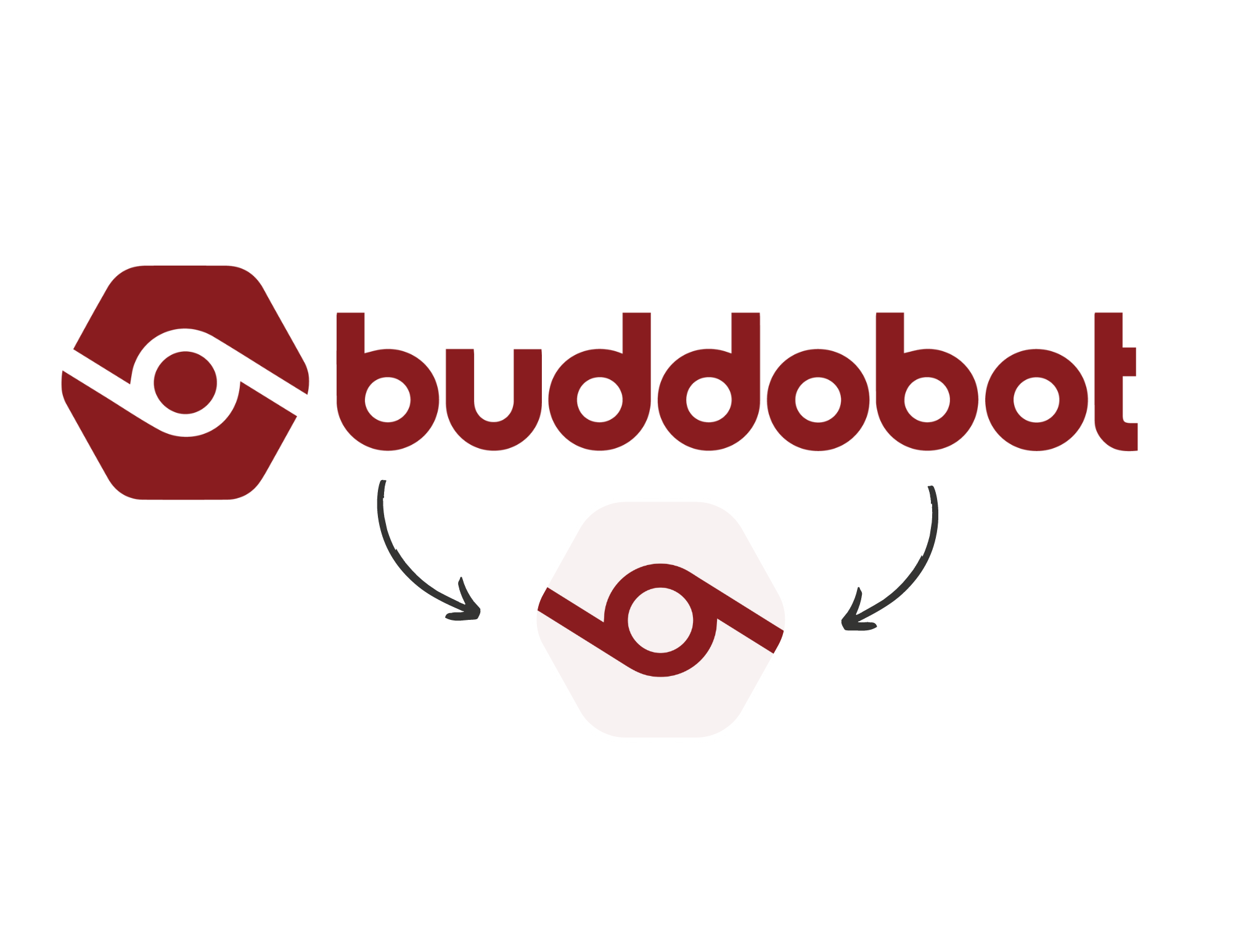 What does our logo mean?
Our unique logo is multi-faceted and symbolizes the balance between work and life. It depicts the gravitational pull and harmony between the Buddo (life, friendliness, collaboration) and the Bot (hardworking, technical, efficient), all while keeping an eye on the future.
Hexagonal patterns are prevalent in nature due to their efficiency (e.g., beehives, the center of a snowflake, molecular structures, insect eyes, basalt columns, etc.) and showcase a natural occurrence of efficient structure and strength.