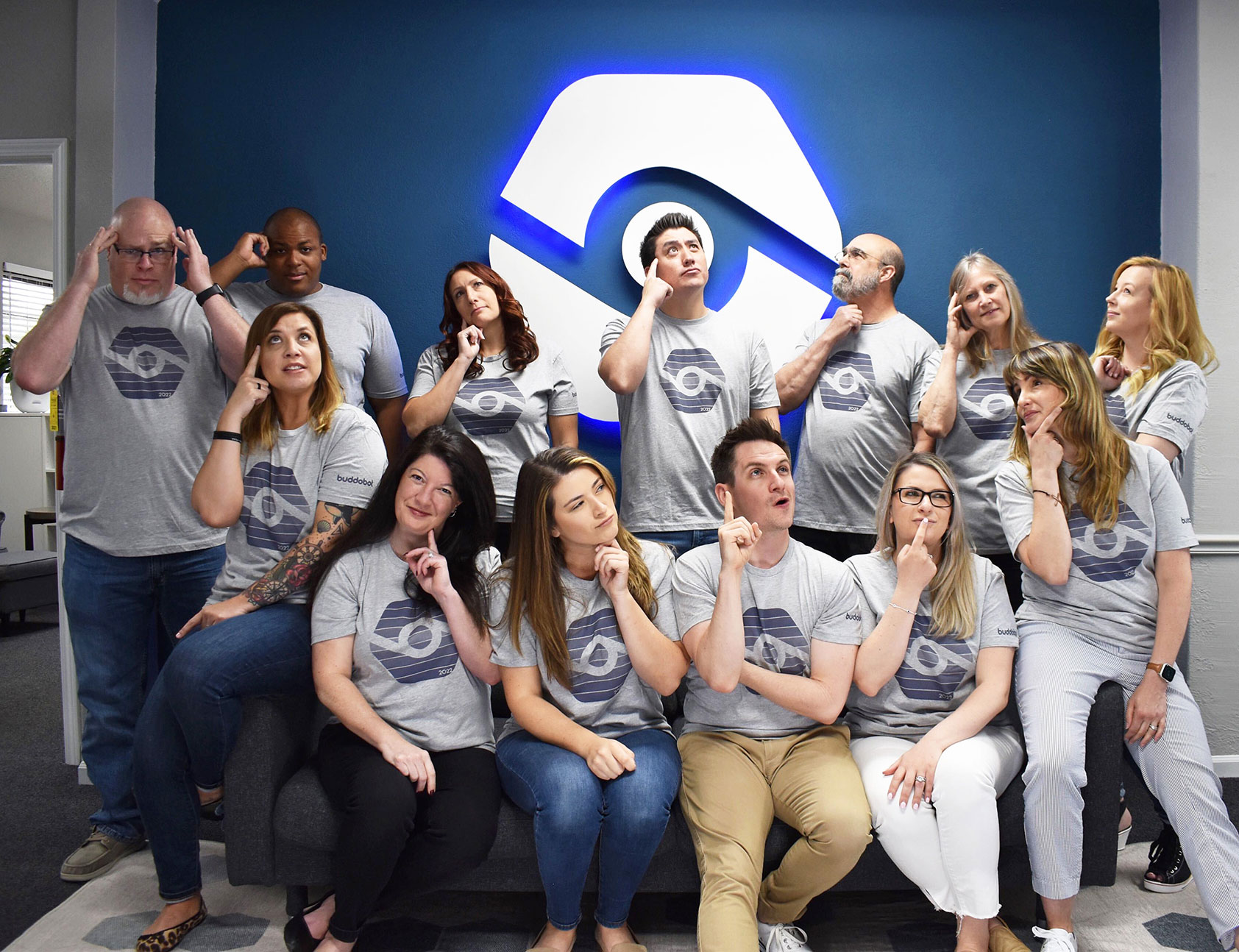 Committed to our customers
What does BuddoBot mean?
Buddo – A derivative of buddy. Bot – A representation of technical efficiency and accuracy. Combine the two and you have BuddoBot (pronounced Bud-o-Bot). Our name reflects our unique culture and collaborative approach. We are not a status driven team – we roll up our sleeves and work hard because we are passionate about what we do. We care about our customers and are extremely thorough and organized. We have highly specialized, hard-to-find talent and to top it all off, we are a lot of fun to work with.
Why Choose BuddoBot?
We thrive on challenges. Each project we take on is a puzzle we want to solve. Your organization's defensive posture depends on BuddoBot to throw everything we have at it to find every potential weakness we can so you can strengthen your perimeter and keep it secure. Our team of exceptional cybersecurity engineers are thoroughly assessed and tested within our own labs before joining BuddoBot. We are always learning and testing to hone our skills and stay current so we can be the best offense your defense needs.
What in the world is BuddoBot?
We love this question and we get it a lot from those who don't know us… at least not yet. BuddoBot, founded in 2008, is a Veteran and Minority Owned Small Business that specializes in offensive cybersecurity.  We simulate real world attacks specific to the industries and organizations we serve. We create threat vectors that are true-to-life, are able to think as the enemy thinks, and find potential threats and exploits before the bad guys do. A fortress doesn't truly know how secure it is if its walls aren't tested by outside threats.
Even though BuddoBot offers many capabilities, we work toward one overarching mission – to help all organizations test their readiness against malicious actors so that they can safeguard what is most important to them.
Our Mission
Prevent malicious actors (both external and internal) from holding organizations ransom, stealing critical data, or taking down key systems and infrastructures by assembling the best team of authentic ethical hackers and security engineers to simulate real-world attacks against our customer's environments on a continuous basis, shifting them from a reactive to a proactive state.
Our Core Values
Our Core Values
Honesty
The most basic and important core values in business and in life. Not only do we care about what we say and do, we also care about how we do it. Honesty impacts our company, team, partnerships, customers, and our own feelings about ourselves. It moves us forward and allows us to feel great about our culture and how we operate. It sets an example for our employees and it influences the people around us. We believe in doing right by others, no matter the situation.
Integrity
A complement and extension of our first core value, honesty. Having integrity means being reliable, accountable, and respectful – all important aspects for upstanding moral character. Integrity is the foundation of solid leadership, teamwork, and gaining the trust among our team, partners, and customers. We like being able to sleep at night and we do so knowing our integrity is intact. We are passionate about being great people to the world around us.
Camaraderie
Camaraderie promotes loyalty and positive morale within our teams and entire organization. We strive to create a shared sense of purpose because we truly are in this together. Our team is committed and supportive at each level and role. Camaraderie and commitment is a key and fundamental part of who we are and how we serve our customers and partners. This is why we can tackle any challenge, regardless of complexity – we are a united front.
Our team is very passionate about what they do and how they treat others. I am humbled each and everyday by their enthusiasm, dedication, and talent.
What does our logo mean?
Our unique logo is multi-faceted and symbolizes who we are as an organization and as a team. It captures the often overlooked, yet highly important, balance between life and work. BuddoBot, depicted by two overlaid b's, is the gravitational pull and harmony between both the Buddo (life, friendliness, collaboration) and the Bot (hardworking, technical, efficient), all while keeping an eye on the future as the company evolves. We also really like hexagons. Hexagonal patterns are prevalent in nature due to their efficiency (e.g., beehives, the center of a snowflake, molecular structures, insect eyes, basalt columns, etc.) and showcase a natural occurrence of efficient structure and strength.
Meet the Leads
Meet the Leads
How do we maintain a great culture at BuddoBot? That's easy…we have such amazing people! We are servant leaders that care greatly for our employees, customers, and the quality of our work. Work/life balance and being human means something to us. We all have our primary functions within the company, but aren't afraid to roll up our sleeves and help out wherever and whenever needed.  We believe with collaboration and commaraderie comes progress and success, no matter the complexity. We will find a solution and have a lot of fun while doing it. Meet our corporate team of Buddos below.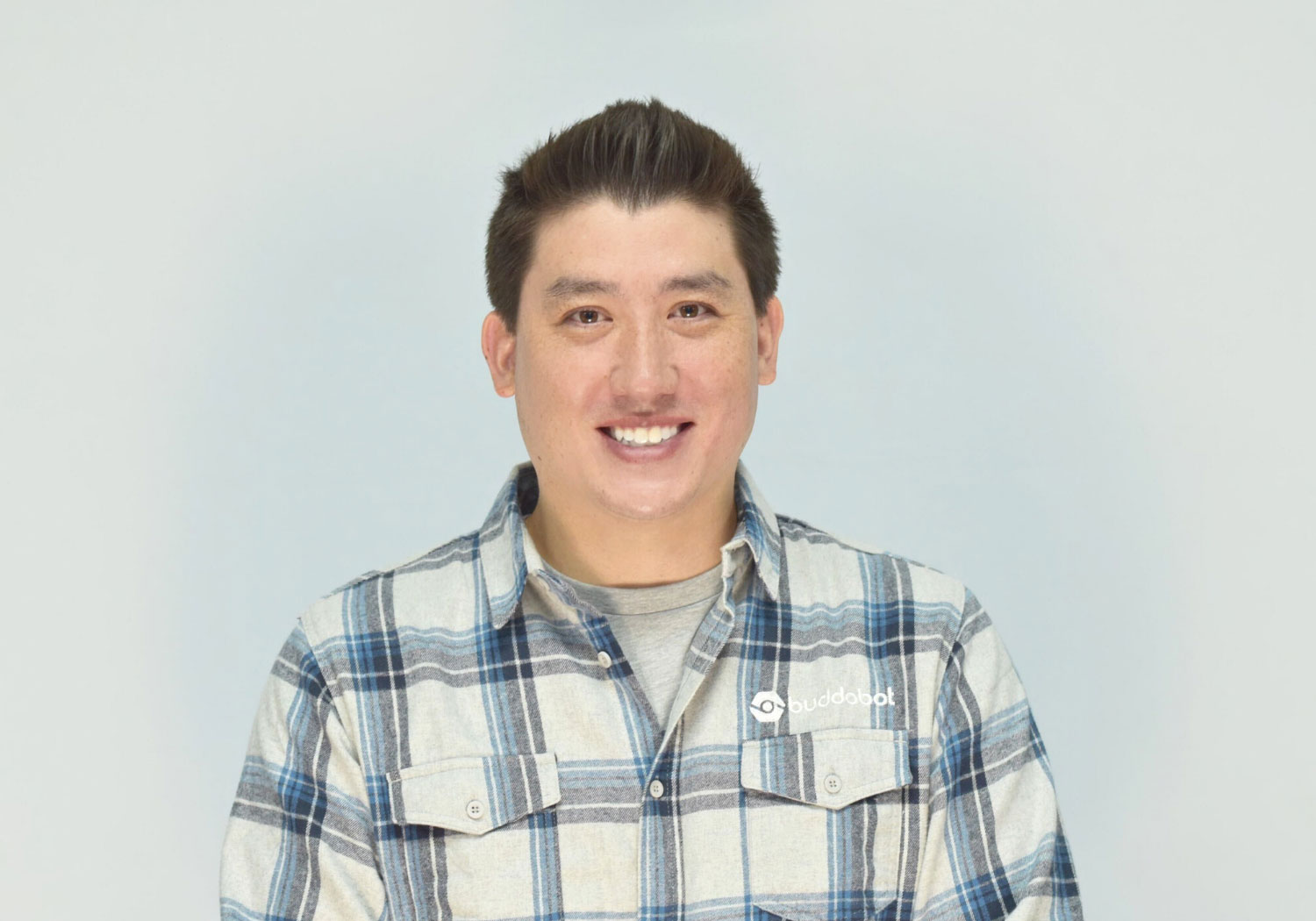 Luke Secrist
CEO / CISO
Coffee or Tea? Coffee
Pancakes, Waffles, or French Toast? Pancakes
Favorite Fictional Character? Roland Deschain
Favorite Quote? "You can, you should, and if you're brave enough to start, you will." – Stephen King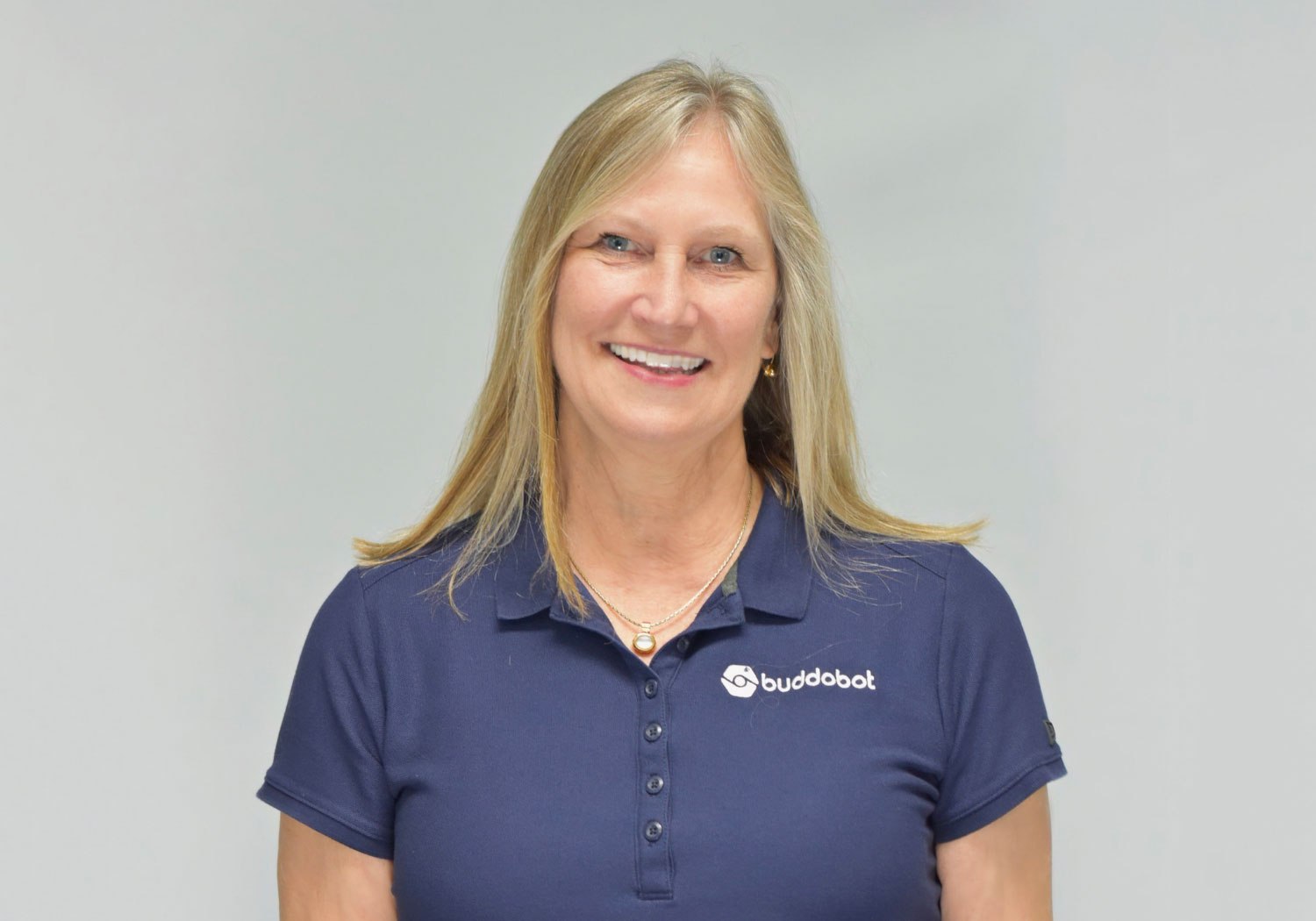 Caroline Walsh
CFO
Coffee or Tea? Coffee
Pancakes, Waffles, or French Toast? French Toast
Favorite Fictional Character? Atticus Finch
Favorite Quote? "And what does the Lord require of you? To act justly and to love mercy and to walk humbly with your God" – Micah 6:8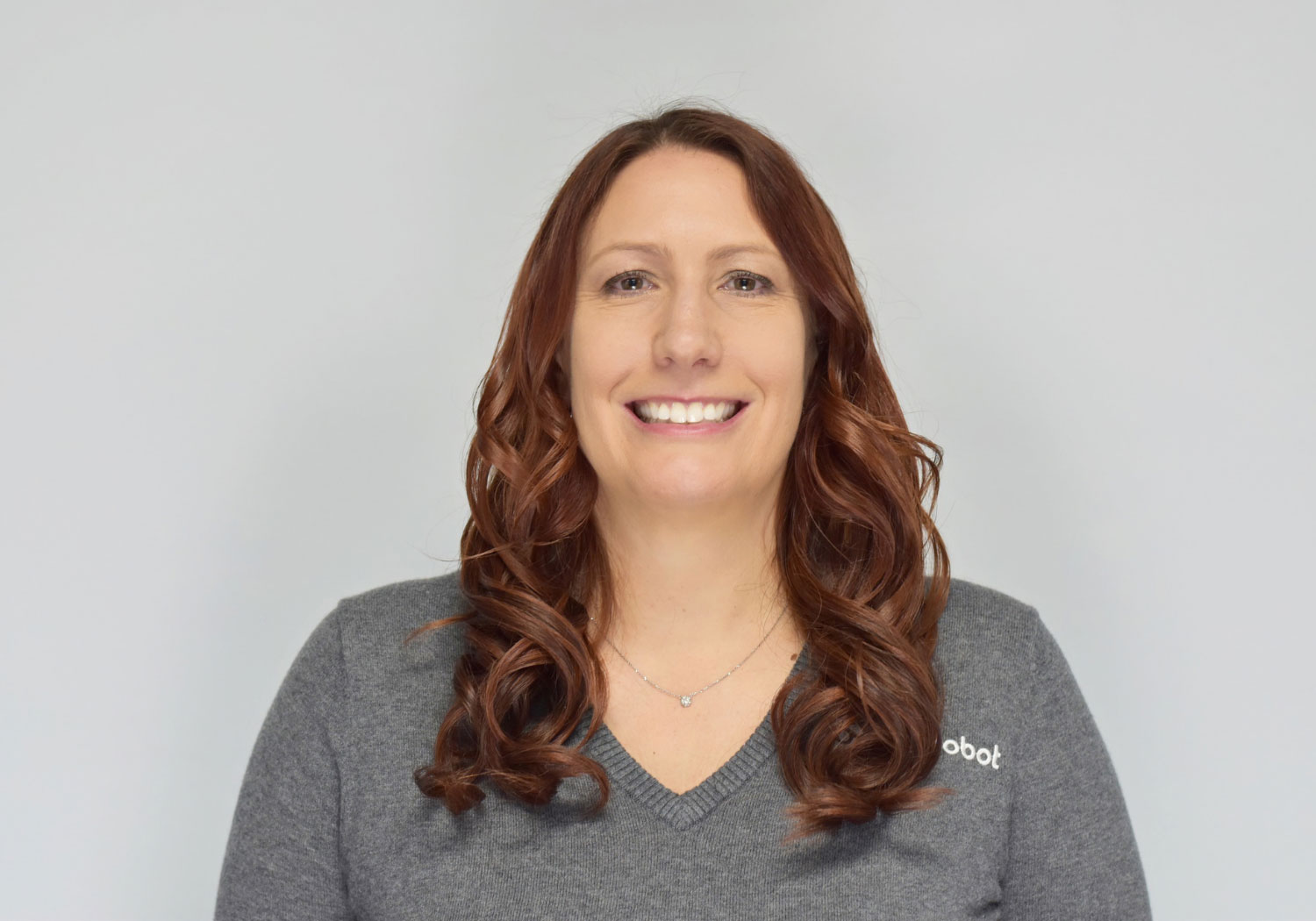 Angie Cameron
VP Client Services
Coffee or Tea? Tea
Pancakes, Waffles, or French Toast? French Toast
Favorite Fictional Character? Clark Griswold
Favorite Quote? "It's easier to ask forgiveness than it is to get permission." – Rear Admiral Grace Hopper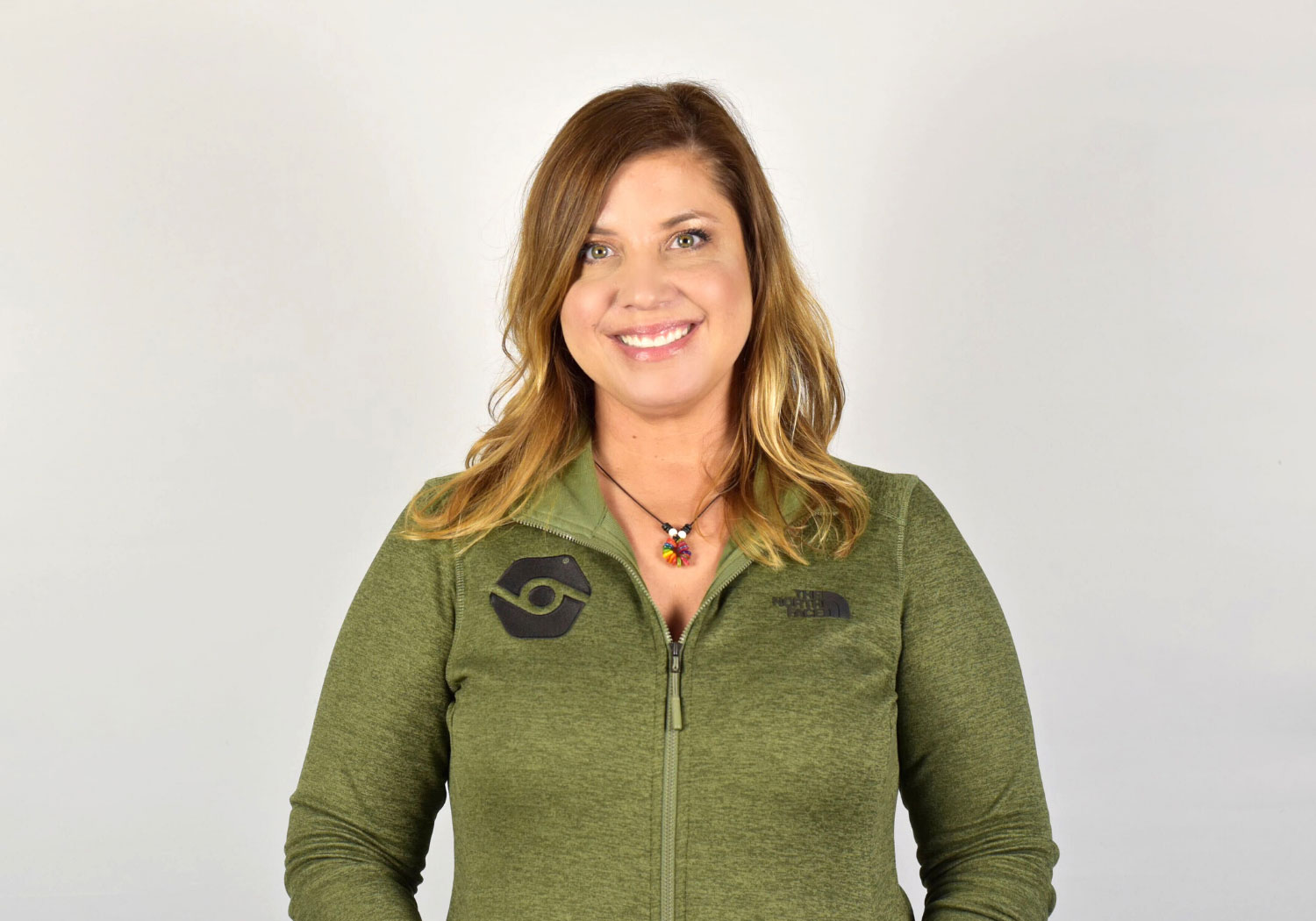 Jenika Denery
Dir. Corporate Operations
Coffee or Tea? Tea all day please
Pancakes, Waffles, or French Toast? I don't know… cake
Favorite Fictional Character? Colonel Brandon or George Bailey
Favorite Quote? "Fear is what can't be trusted." – Elsa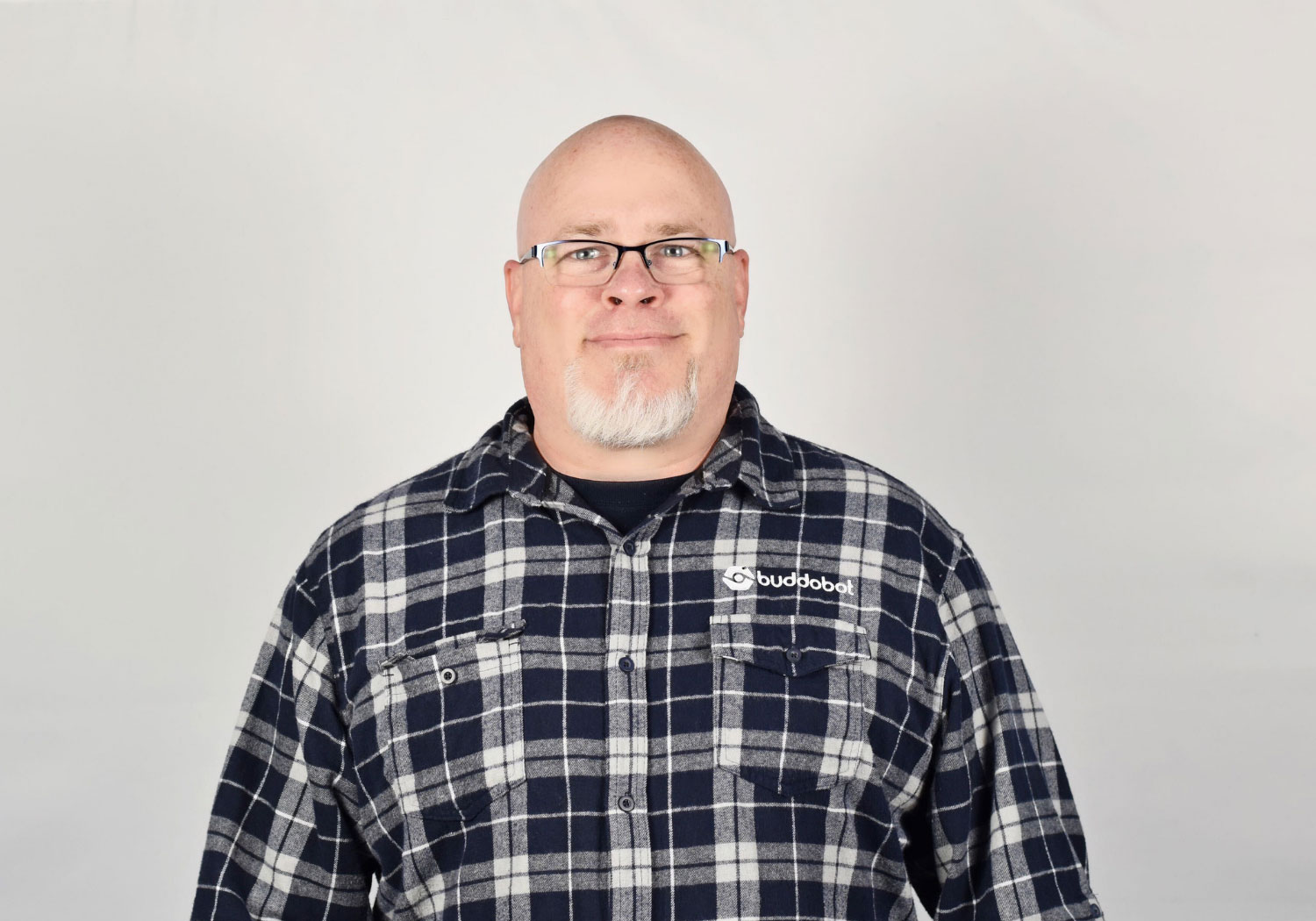 Erik Johnson
IT & Cybersecurity Manager
Coffee or Tea? Coca-Cola
Pancakes, Waffles, or French Toast? French Toast
Favorite Fictional Character? Optimus Prime
Favorite Quote? "Just 'cause you put syrup on something, don't make it pancakes." – Shawn Spencer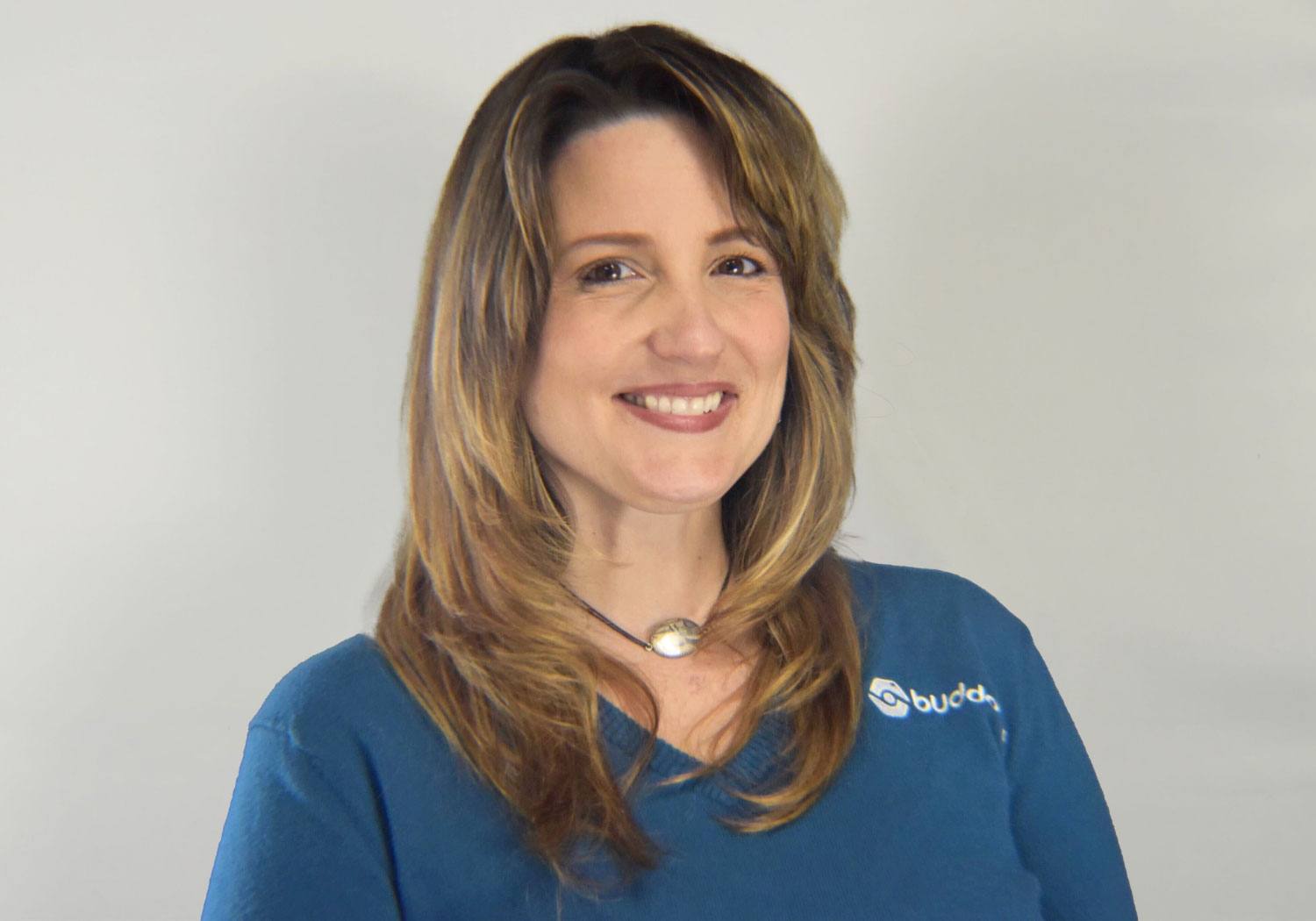 Connie Fox
HR Manager
Coffee or Tea? Both
Pancakes, Waffles, or French Toast? French Toast
Favorite Fictional Character? Belle
Favorite Quote? "Do or do not. There is no try." – Master Yoda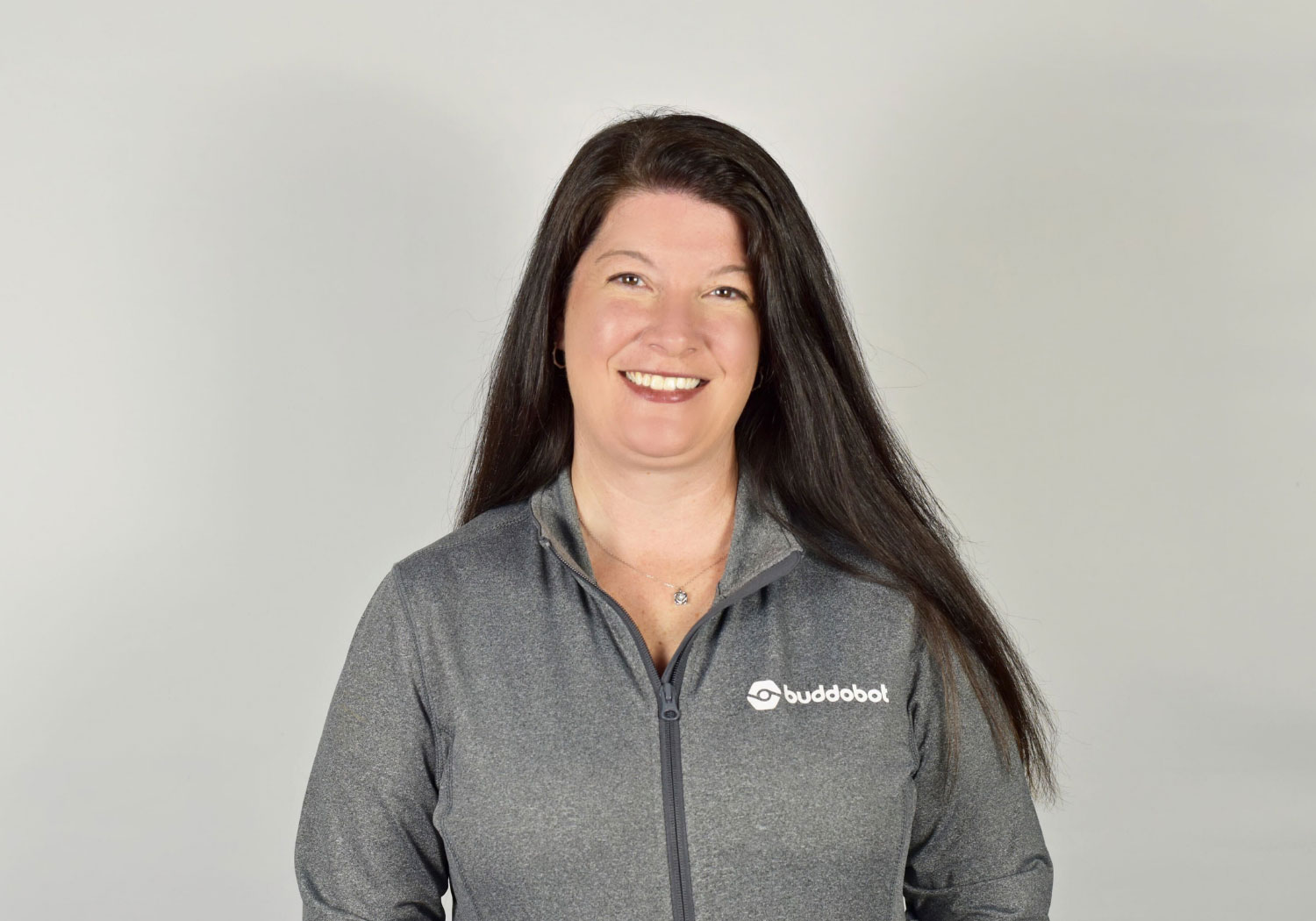 Terese Schmitt
FSO / ITPSO
Coffee or Tea? Coffee
Pancakes, Waffles, or French Toast? Pancakes
Favorite Fictional Character? Deadpool
Favorite Quote? "The best way to predict your future is to create it." – Abraham Lincoln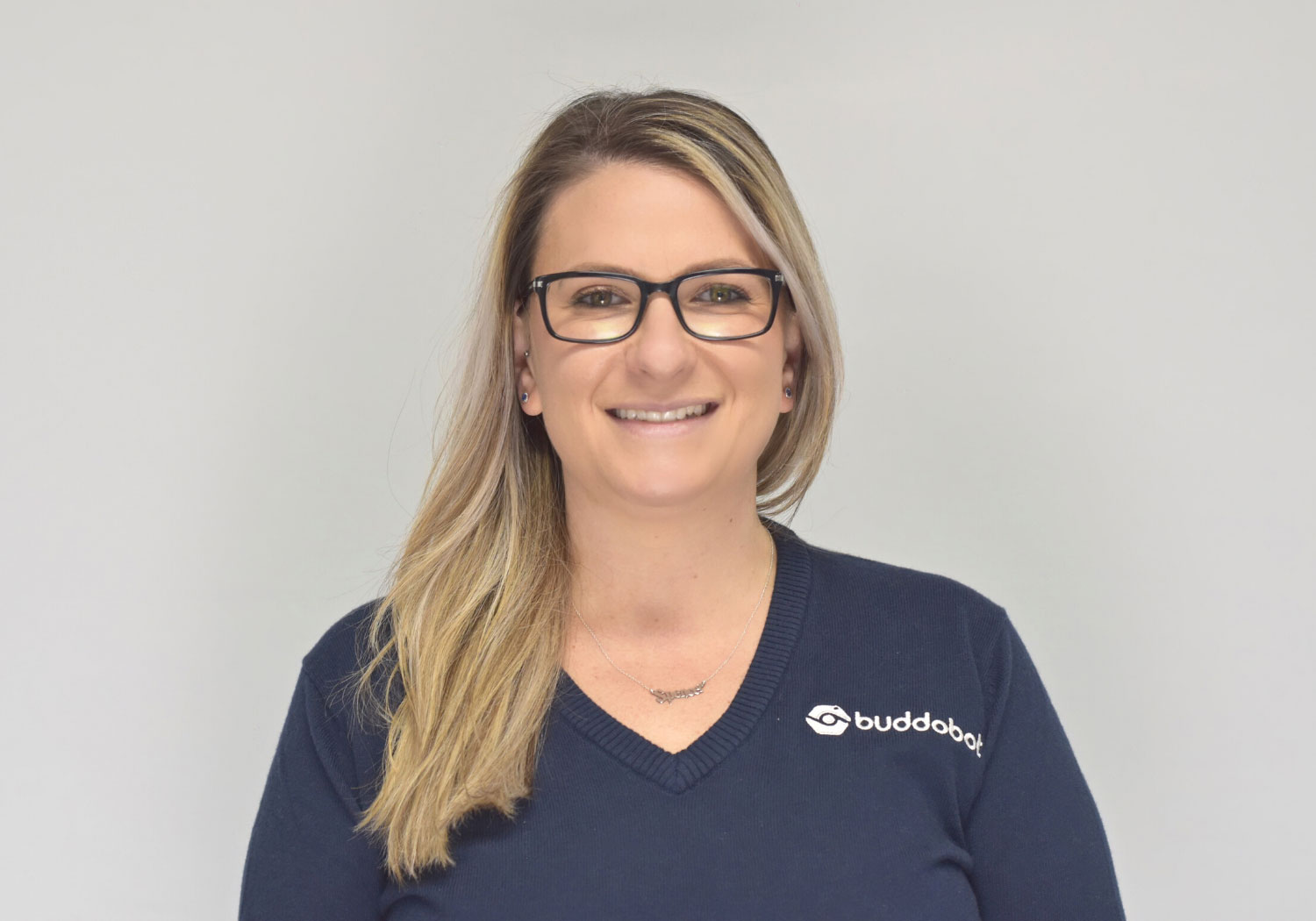 Samantha Daniele
Contracts Manager
Coffee or Tea? COFFEE
Pancakes, Waffles, or French Toast? Pancakes
Favorite Fictional Character? Luna Lovegood
Favorite Quote? "We are only as strong as we are united, as weak as we are divided." – Dumbledore
Kariana Steelman
Marketing/PR Manager
Coffee or Tea? Tea
Pancakes, Waffles, or French Toast? Pancakes – unless they are hotel waffles.
Favorite Fictional Character? Andy Bernard
Favorite Quote? "If I don't have some cake soon, I might die." Stanley Hudson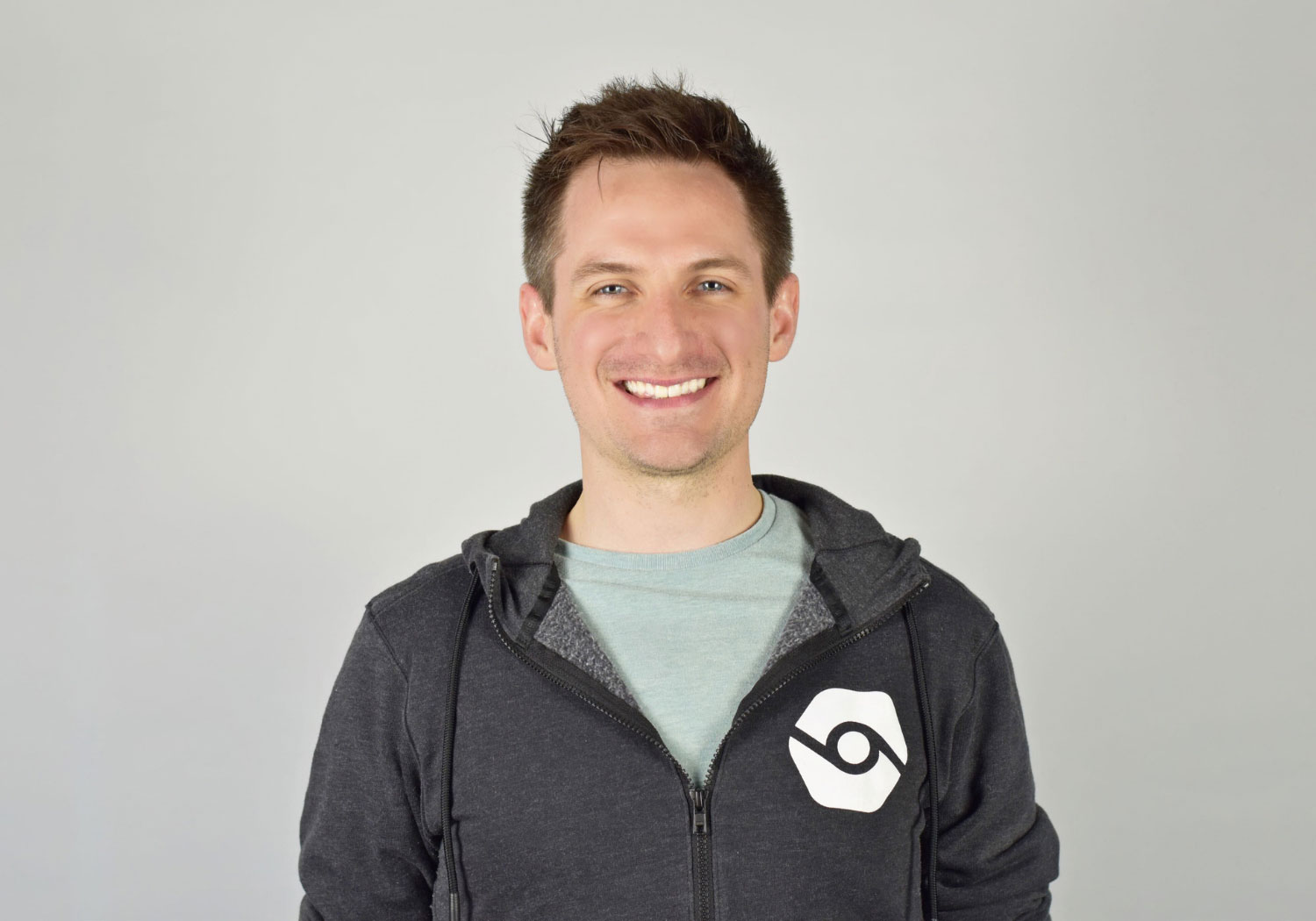 Ryan Trottman
Recruiting and Graphics
Coffee or Tea? Coffee – I grind my own beans.
Pancakes, Waffles, or French Toast? Pancakes!
Favorite Fictional Character? Kariana Steelman and Spider-Man
Favorite Quote? "There are far, far better things ahead than any we leave behind." – C.S. Lewis
Our Certifications
Our Certifications
Personnel Certifications
BuddoBot stays on the forefront of technology and threats. Our team has various certifications from the top cybersecurity certifying bodies: Certified Ethical Hacker (CEH), Licensed Penetration Tester (LPT), Federal IT Security Professional (FITSP), Certified Secure Software Lifecycle Professional (CSSLP), Offensive Security Certified Professional (OSCP), and Certified Information Systems Security Professional (CISSP). Company Certifications
BuddoBot is a highly organized, process-centric company. We believe in creating efficiencies through repeatable processes across the company. This enables us to provide exceptional services with thorough, detailed, and organized delivery across all organizations. We have further bolstered this with industry leading certifications and have received our CMMI Level 3, ISO 9001, and ISO 27001.