CONTINUOUS ADVERSARY emulation
real hackers real emulation
The closest you'll get to actual adversaries
Real-world and customized attacks at the ready. Our team stays at the forefront of the cyber landscape researching and studying attack vectors of the world's most renowned adversaries and notable breaches. We pair those methodologies with our own to create a blend of established and custom attack scenarios for your organization. We apply this cyclically to your organization enabling you to shift to an always-ready state.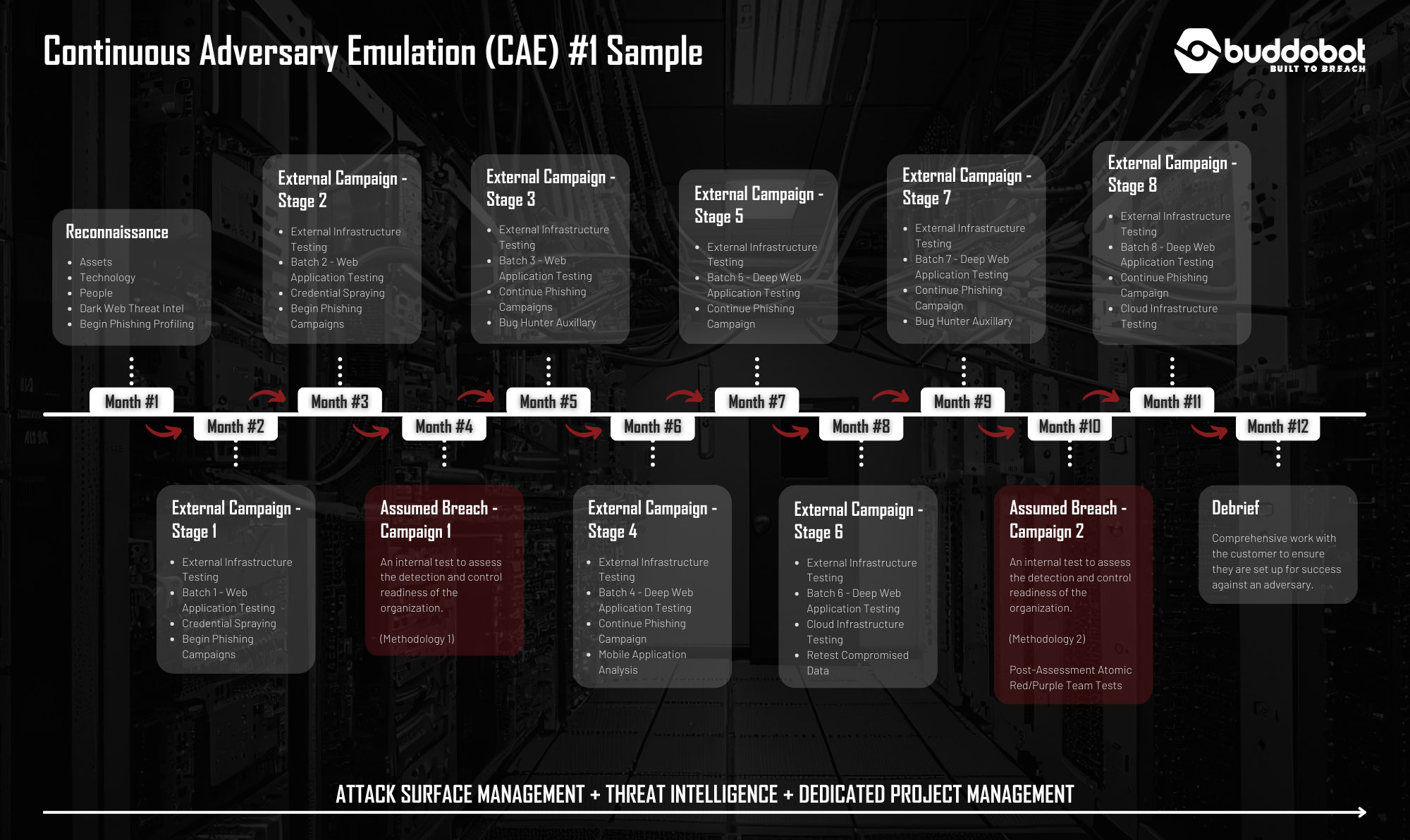 Key elements of our Continuous Adversary Emulation
Our Most Comprehensive Service
The Closest You'll Get to a Real Attacker
Year Long Solution Keeping You Proactive
Customized to Your organization
Unscoped / Unplanned
External Threat Campaigns
Assumed Breach Campaigns
Monthly | Token-based
We are expertise first, tools second. Unfortunately, the industry is saturated with automated tools and AI driven testing platforms. We are here to shake things up and show the world that to truly emulate the enemy you can't just rely on point and click testing.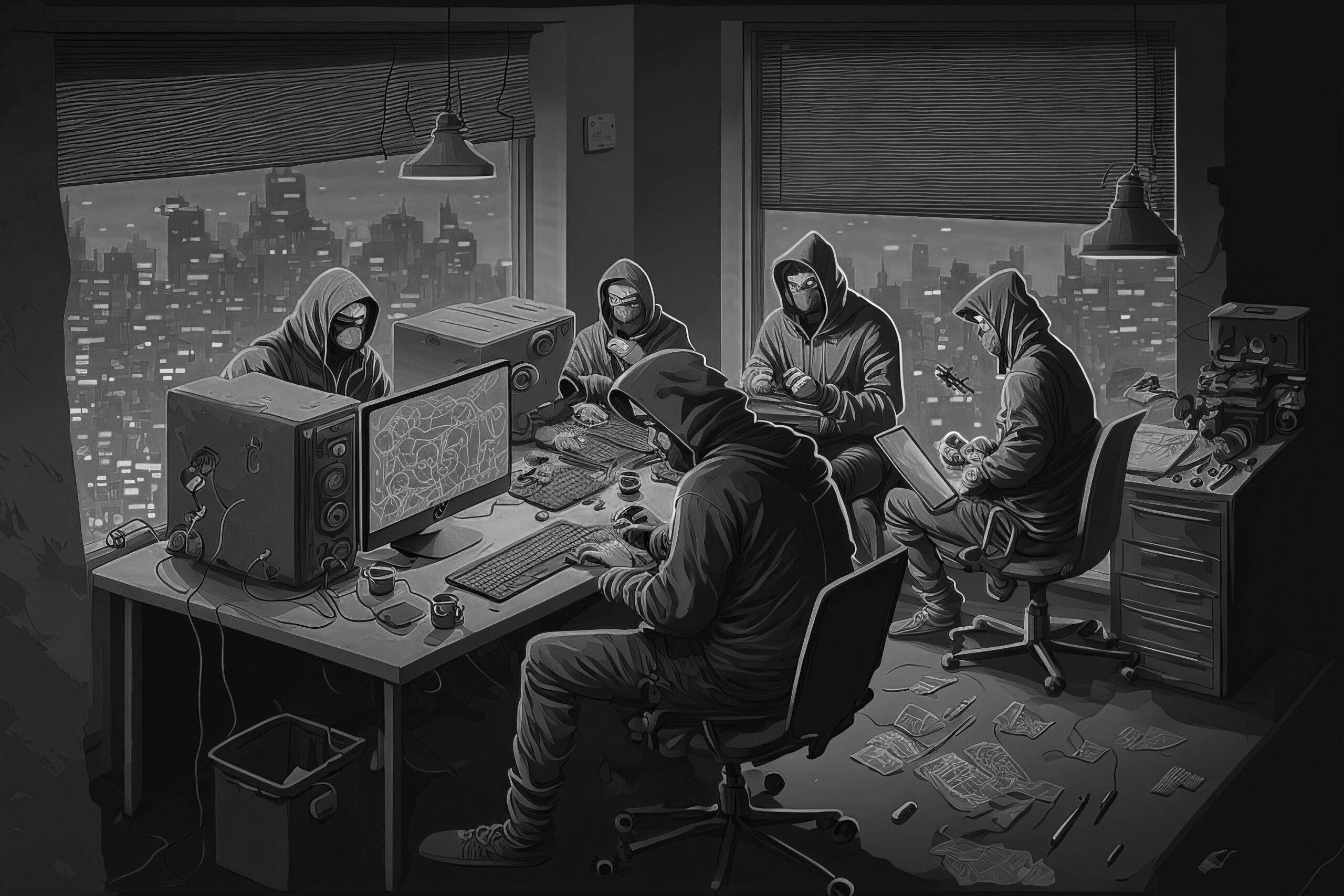 Gone are the days of one and done...
BuddoBot's Continuous Adversary Emulation is a year-long service designed to bring the best expertise and value the security space has to offer.  
If you've ever been involved in a security breach, you know that even the best defenses can fail. 2022 was an eye-opening year for breaches within some of the largest known household companies. We know because we were intimately involved in the recovery and remediation. What did these breaches have in common? None of them followed traditional security testing patterns and they bypassed common best practice defenses. Organizations feel helpless.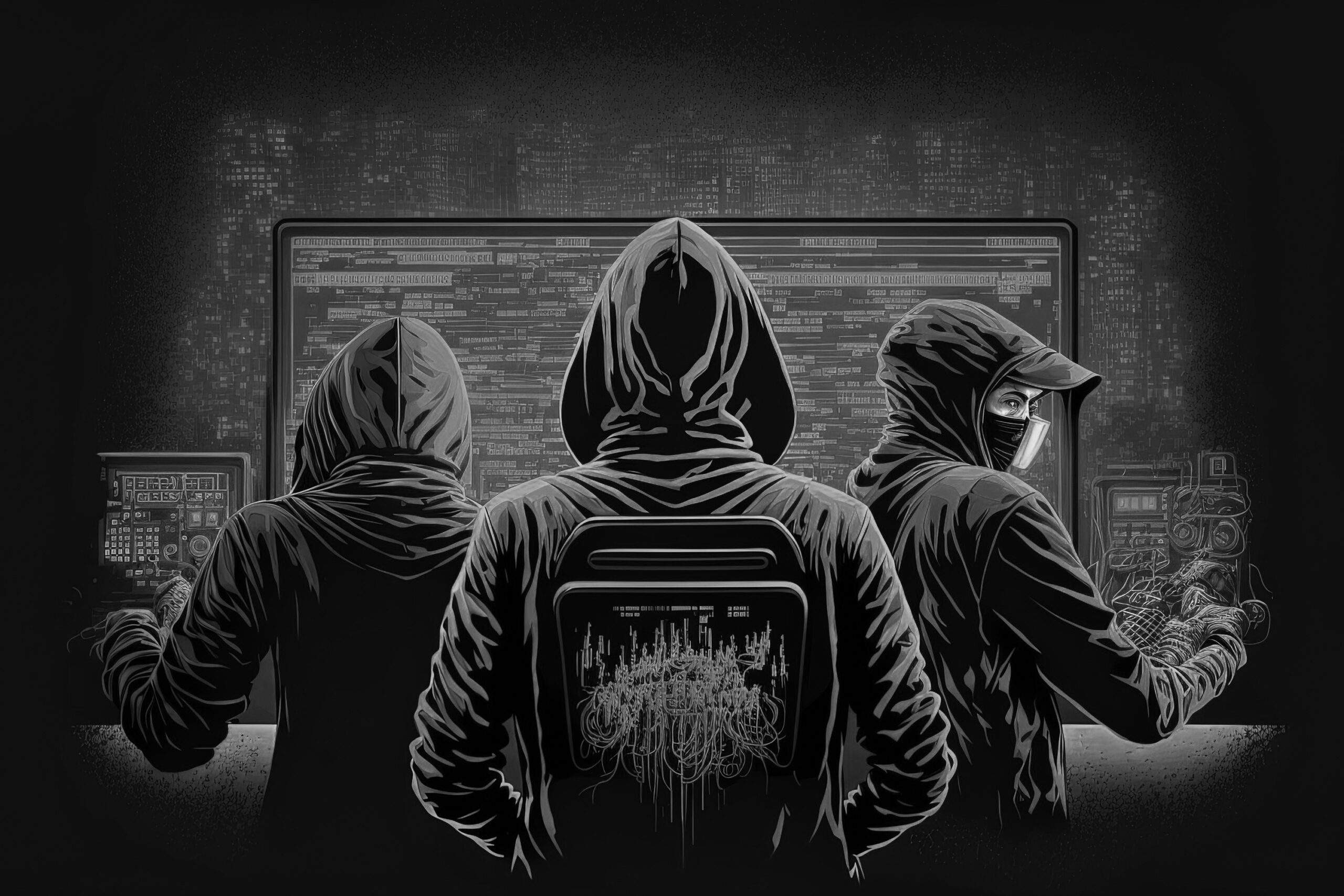 So, how can we help?
BuddoBot's Adversary Emulation service emulates real, targeted campaigns by adversaries we've seen over the past several years. These adversaries have unlimited time to plan, prepare, and exploit your defenses. Based on our research and expertise, we have structured services for a full-year engagement. So, what does it entail?
Over the course of the campaign, you will receive continuous External Threat Campaigns and scheduled Assumed Breach Campaigns by our expert Offensive Security Engineers. This includes our full suite of capabilities: advanced phishing & vishing campaigns, external infrastructure testing, web application testing, assumed-breach internal testing, attack surface management, and threat intelligence reporting. Each engagement is customized and tailored to deliver maximum value based on each customer's needs or requirements.